Category:
Signature Trail Corridor
Pop-Up Trailheads and Roving Ranger
A Mobile Trailhead to Engage Visitors
In a quest to educate current park users and inspire new audiences to explore the parks, the National Park Service, Golden Gate National Parks Conservancy, and Presidio Trust created the first-ever "Roving Ranger" station: a retrofitted bread truck that travels to park sites and communities across the Bay Area. Staff and volunteers dispense maps, trail guides, program information, and friendly advice on how people can make the most of their visit.
Launched in April 2013, this mobile trailhead has quickly become a terrific outreach tool. It provides many of the functions of a visitor center, at a fraction of the cost of constructing a permanent facility, and it reaches new audiences that find it difficult to get to the parks due to distance or limited transit options.
Within its first year alone, the Roving Ranger served more than 9,000 people and attended 68 events, including appearances at the Muir Beach Volunteer Fire Department barbecue and Tam Jam music festival. Heavy demand for the existing truck limits its availability, so this program would support the purchase and staffing of a Roving Ranger just for Mt. Tam to help support a wealth of new OneTam outreach opportunities.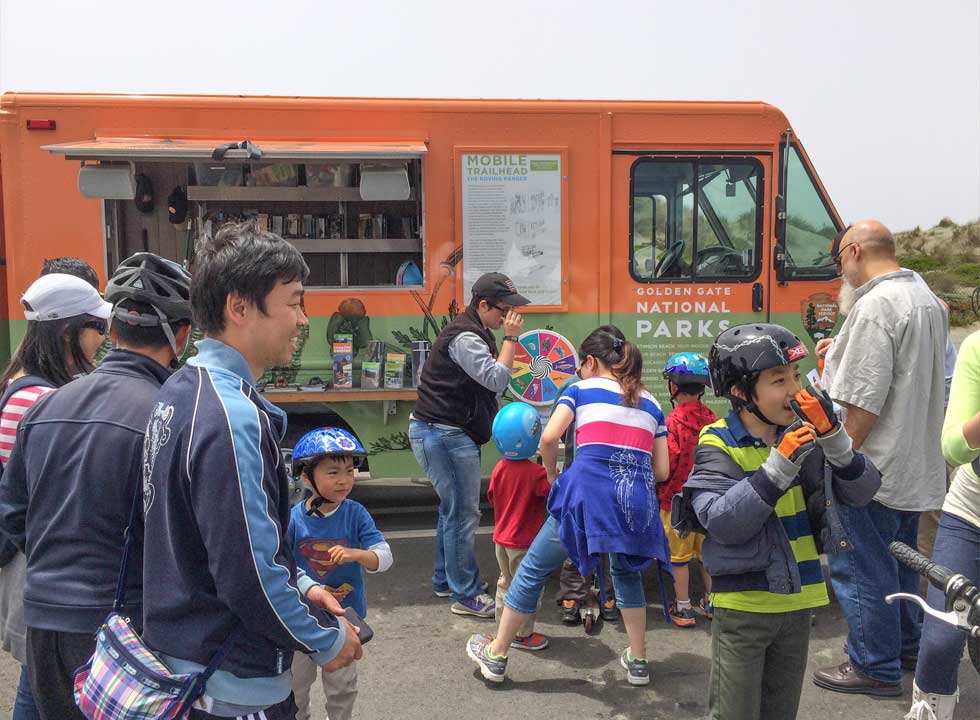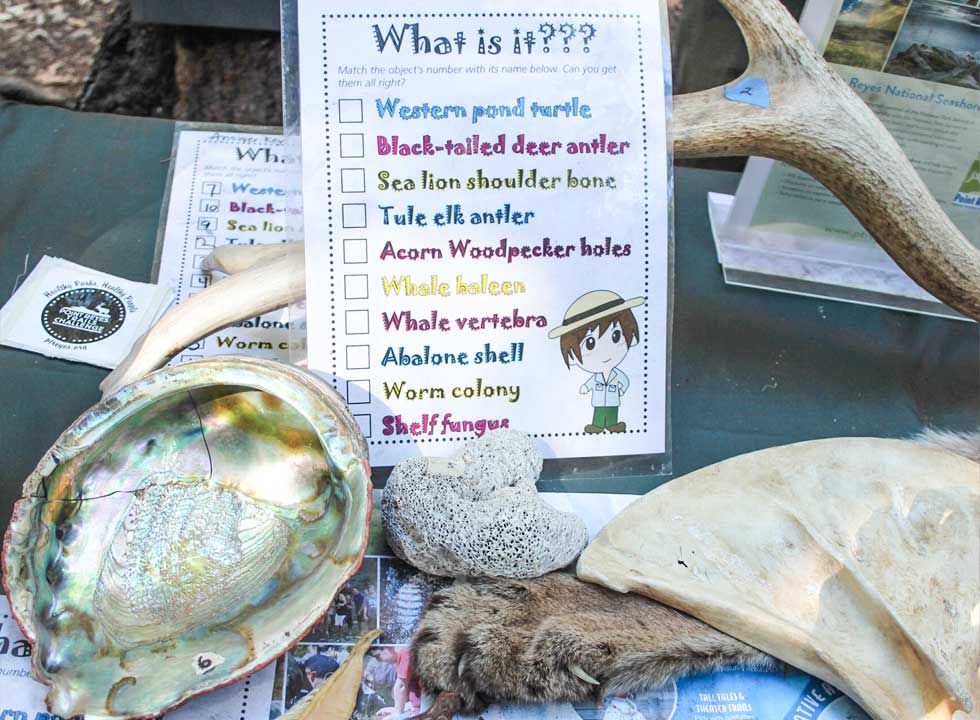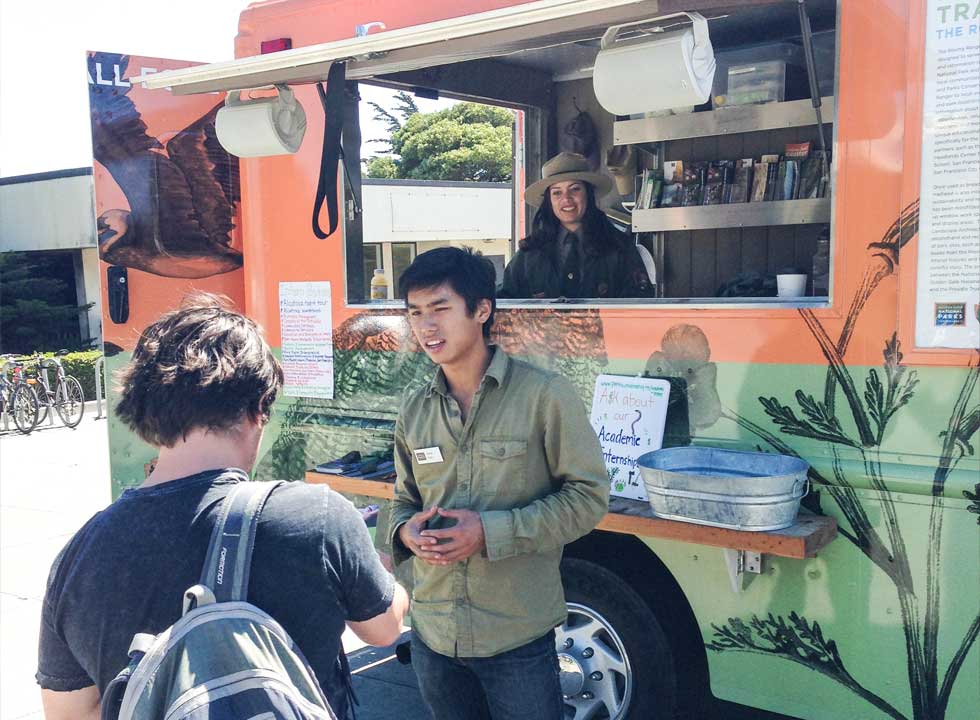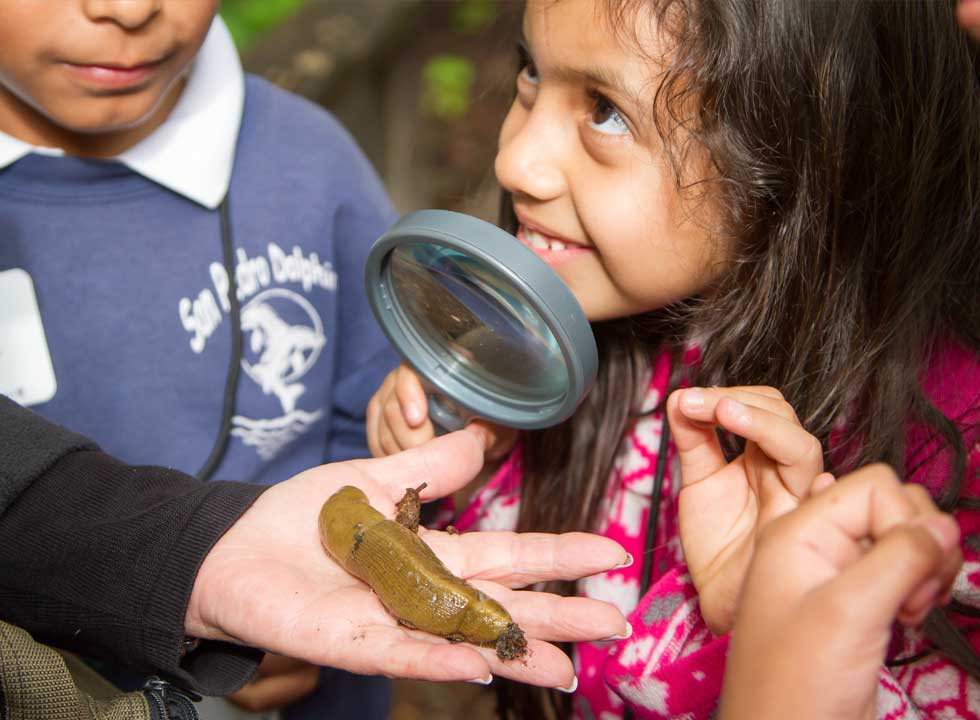 Timeline