Category:
Signature Trail Corridor
Wayfinding Signs and Kiosks
Navigating the Mountain
As anyone who has hiked its trails can attest, it can be surprisingly easy to get lost on Mt. Tam. It is also sometimes difficult to know what rules apply to any given trail, especially as they cross agency lines.
Part of what makes navigating Mt. Tam's trails so confusing is the absence of consistent wayfinding and regulatory signs at trail intersections and trailheads. The National Park Service and California State Parks recently partnered on a cross-jurisdictional sign project in the Redwood Creek watershed. An expanded OneTam collaborative sign project will finish the work in Mt. Tam State Park to the west of the Redwood Creek watershed. It will also help complete the implementation of the Marin Municipal Water District's sign program, replacing deteriorating and missing signs in their new design.
This project will also support an interpretative specialist to work with agency staff to develop engaging kiosk content for key trailheads and public gathering areas, and help with the assessments, design, fabrication, and installation needed to realize a signage system that provides the public a safer and more enjoyable visit.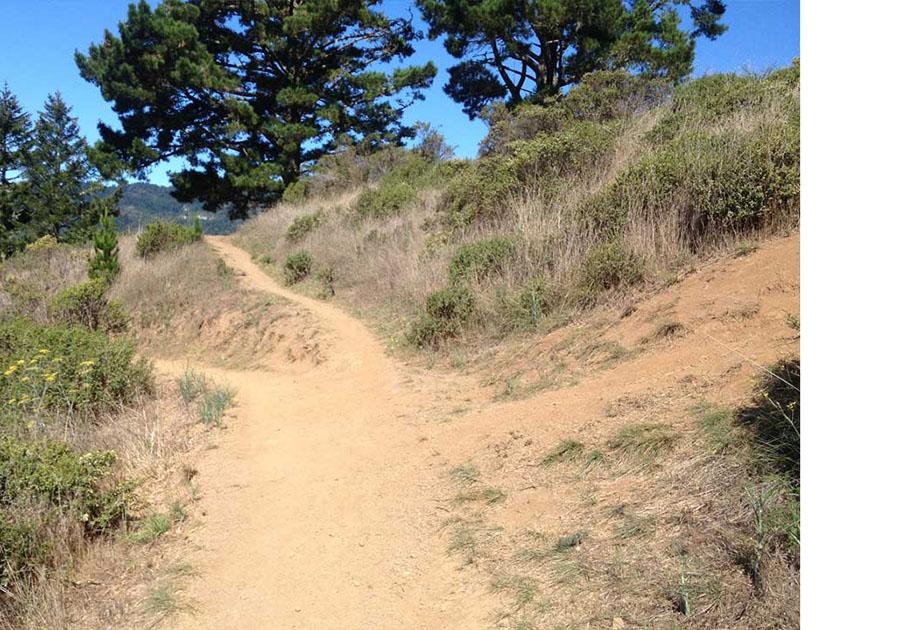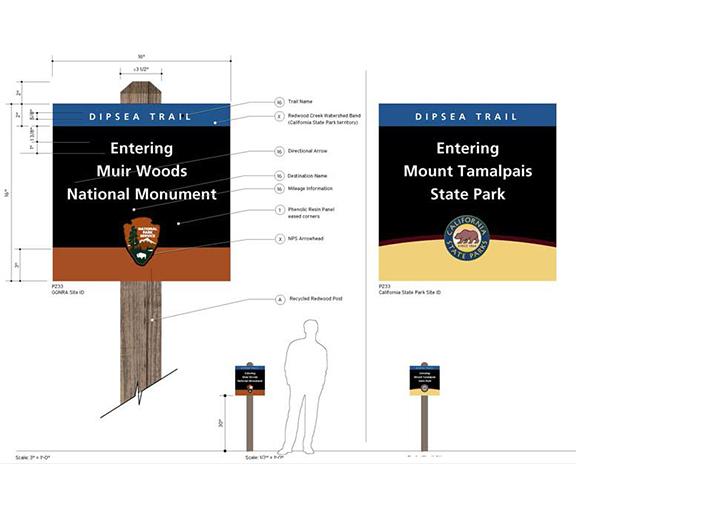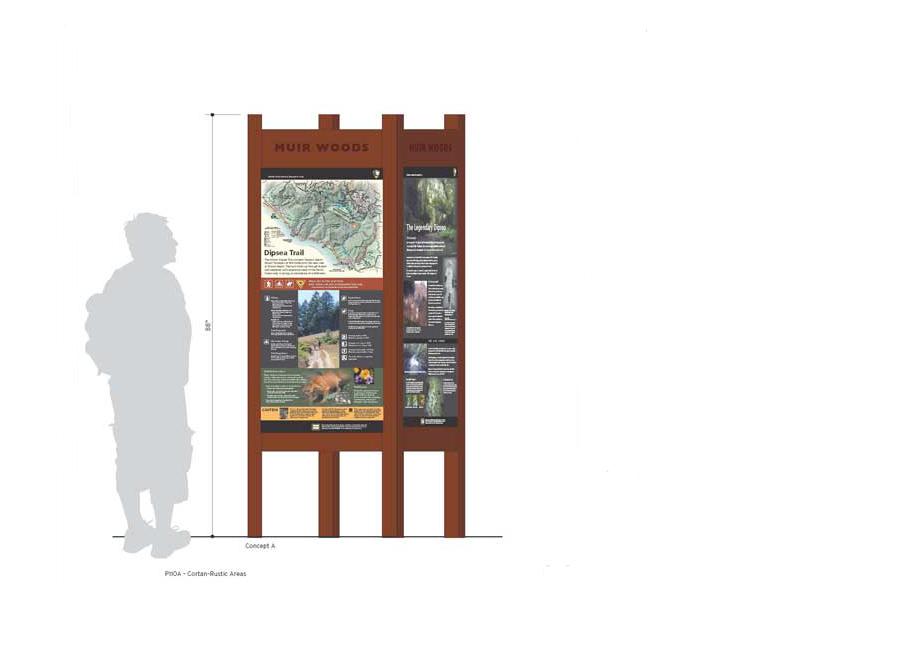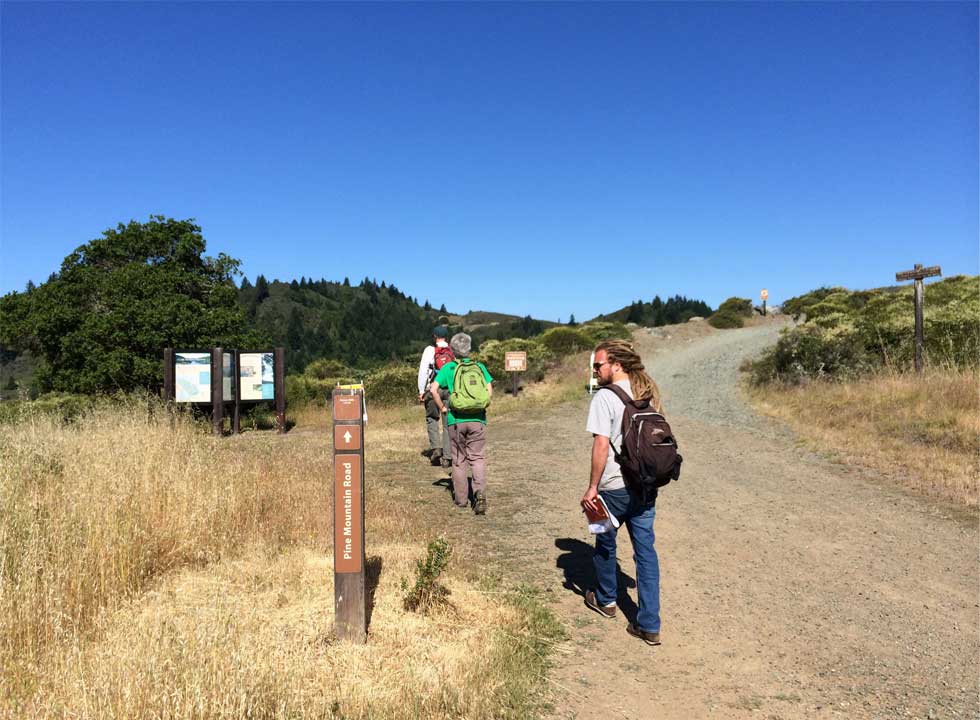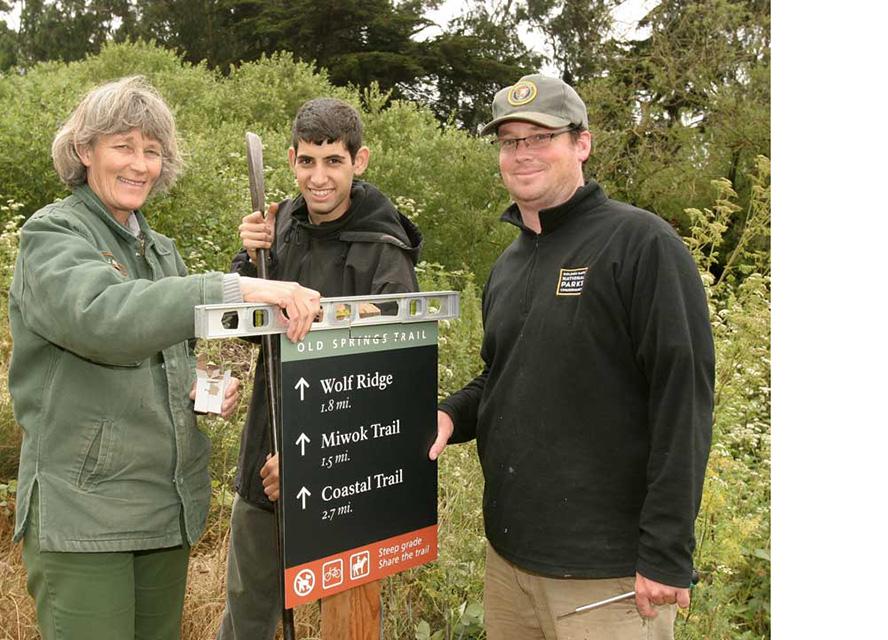 Timeline